Cabinet Painting
in Peachtree City
About
Why Paint Cabinets?
Less expensive, not cheap
You may feel that painted cabinets are cheaper than new ones, but you are only partly right. painting is less expensive for sure (about 1/4-1/3 of the cost) but the quality of newly painted cabinets is hard to beat. As an added bonus, we can replace just the fronts with updated designs so your kitchen keeps its shape but looks brand new for just a little bit more. We can even add soft-close hinges and do other things, too. Then with all the saved money, you can take a cruise anywhere you want. That's the value difference.
Easy Cleaning
Our paint is durable and should not peel or crack for 20 years or more. Painted cabinets are also easy to clean all the way out. Oils, food and other sticky messes easily wipe off with no residue and the paint will withstand most cleaning solutions (get more details at a quote appointment).
Color Color Color
A kitchen is a place to really express yourself. Simple, understated elegance? Think light gray accented with a darker color. Like traditional lines, but with a modern twist? White and nearly white gives you that classic dateless look. Ready for something bolder? How about a green or even a vibrant earthy ruddy brown? We've also painted in blue, yellow and even purple. In the end, we'll make your cabinets beautiful and impressive!
We cater to you
As Peachtree City's most trusted painter, we make sure that you are at the center of our business. If you need other work done and we can support it, we do it. We of course guarantee our work and will be happy to come out and touch up the paint when needed.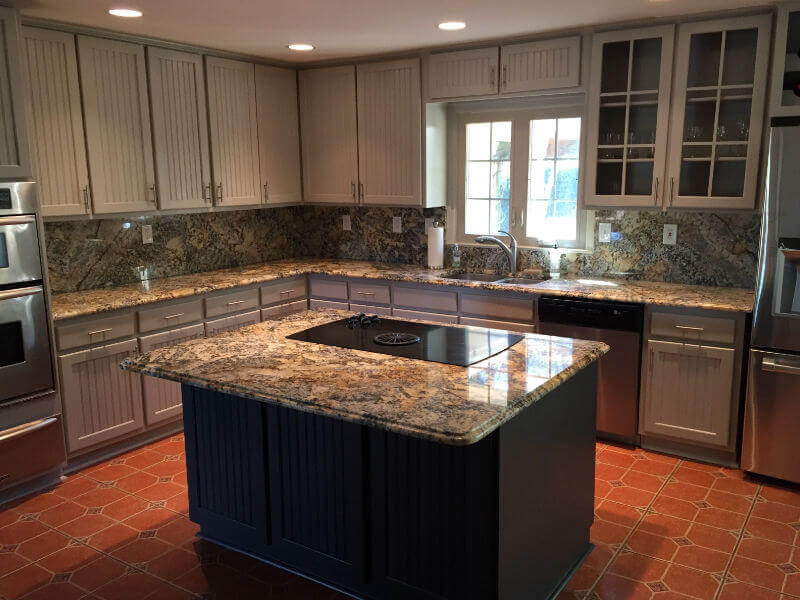 Classic Cabinet Painting
At once Bold, Traditional & Elegant!
Your kitchen cabinets should be painted in a way that will be a statement for your home, without detracting from their functionality and usefulness. That's what we do here in Peachtree City for our cabinet painting customer. We make your cabinets at once beautiful as well as modern, or trendy, or just easy to maintain, depending on whichever your priority is at this time.
Call Us at (404) 777-1232
Schedule a walkthrough quote today!
Cabinet Painting in Fayette County
Ugly to Gorgeous
Our clients were frustrated with their cabinets. They weren't that old, but were peeling and getting rather ugly. So we wend and refinished these cabinets with a light grey that complemented their kitchen and house. Our customers love that we don't just stick with one color of paint for cabinets and that we were able to repair the damage that was on some of these cabinets.
In fact, for these cabinets we replaced the fronts with different solid-wood doors that will hold our paint better for many years to come. Call us to imagine what we can do for you.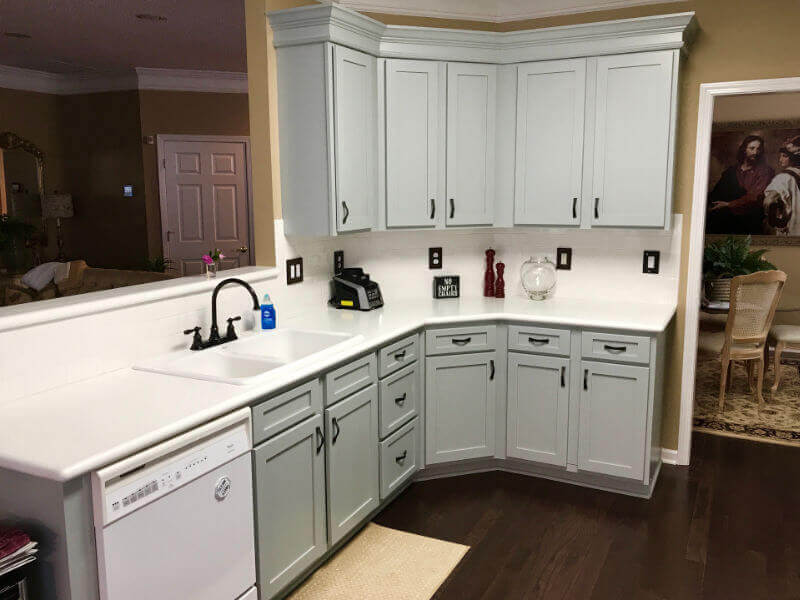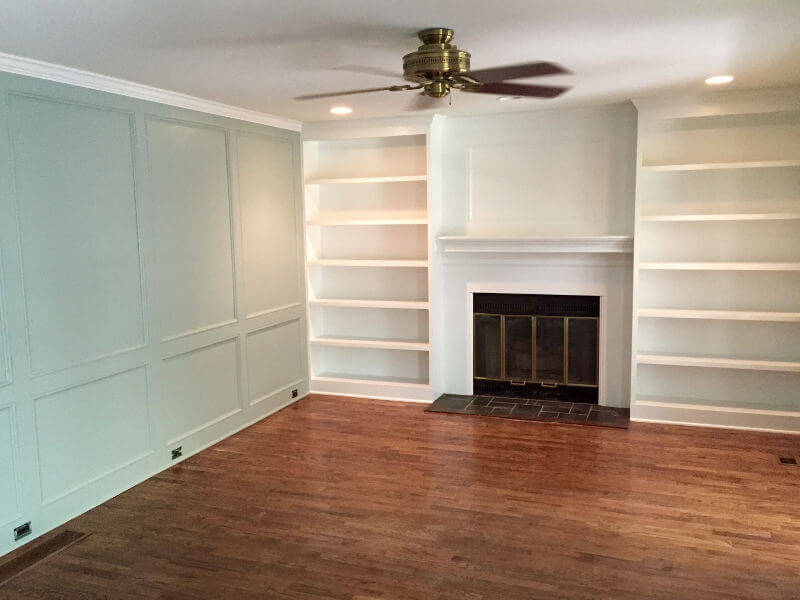 Get a Quote Fast
Request an Online Quote