House Painting
in Peachtree City
About
Get Your House Painted
New Life
Give your home new life with a new look from a fresh coat of paint. Be proud to come home again, instead of dreading to see the discolored, flaking ugly paint that has been there for so long.
It Protects
The wood on your soffits, fascia and siding can only endure the weather so long before it gets damaged and rotten. Protect your house with new paint. The products we use are not only beautiful, but much more durable than the paint in the big box stores and we also guarantee it to last.
Color Color Color
Show off your personality and have your house tell everyone to "look at me!" in a good way. The color range for new paint on your home in Peachtree City is almost unlimited. Probably more by code enforcement than anything else. 🙂 
We cater to you
As Peachtree City's most trusted painter, we make sure that you are at the center of our business. If you need other work done and we can support it, we do it. We of course guarantee our work and will be happy to come out and touch up the paint when needed.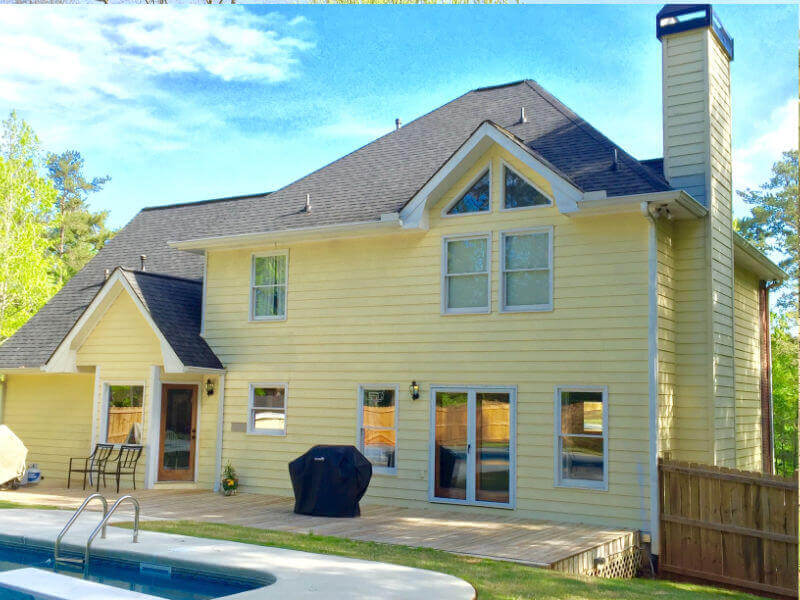 We Paint Anything On A House
Stucco, Siding, Trim Painting
The exterior of your home is the first things people see. Whether you are trying to sell your home, or just inviting the neighbors over for a barbeque, you want it to look its best. We paint ant surface of your home, regardless of the material. We've painted brick, stucco and wood siding most often; but we've also painted rock, vinyl/aluminum siding and, of course, cement fiber boards (think Hardie® Plank.)
Call Us at (404) 777-1232
Schedule a walkthrough quote today!
House Painting in Fayette County
From Eyesore to Wow
We've painted a lot of houses here in Fayette County (and Coweta County, too) and with that experience we've made a difference to the community. Most houses just needed a touch up, but a few really were greatly improved by the new paint on them.
We've painted houses white, blue, red, brown and many other colors. Even purple. You are in good hands when you choose One Touch Painting to repaint your home so that you can once again enjoy it fully, like you are supposed to!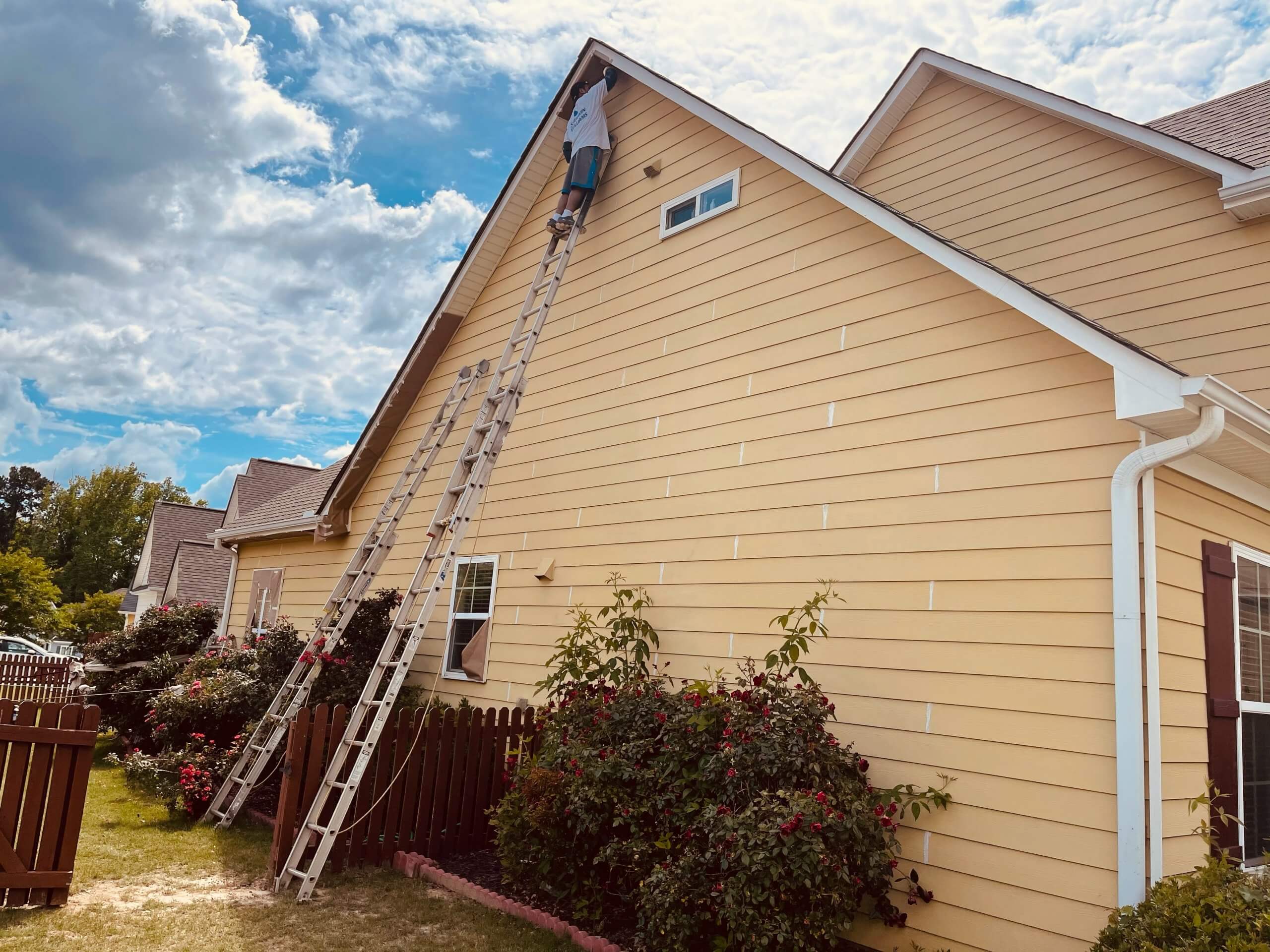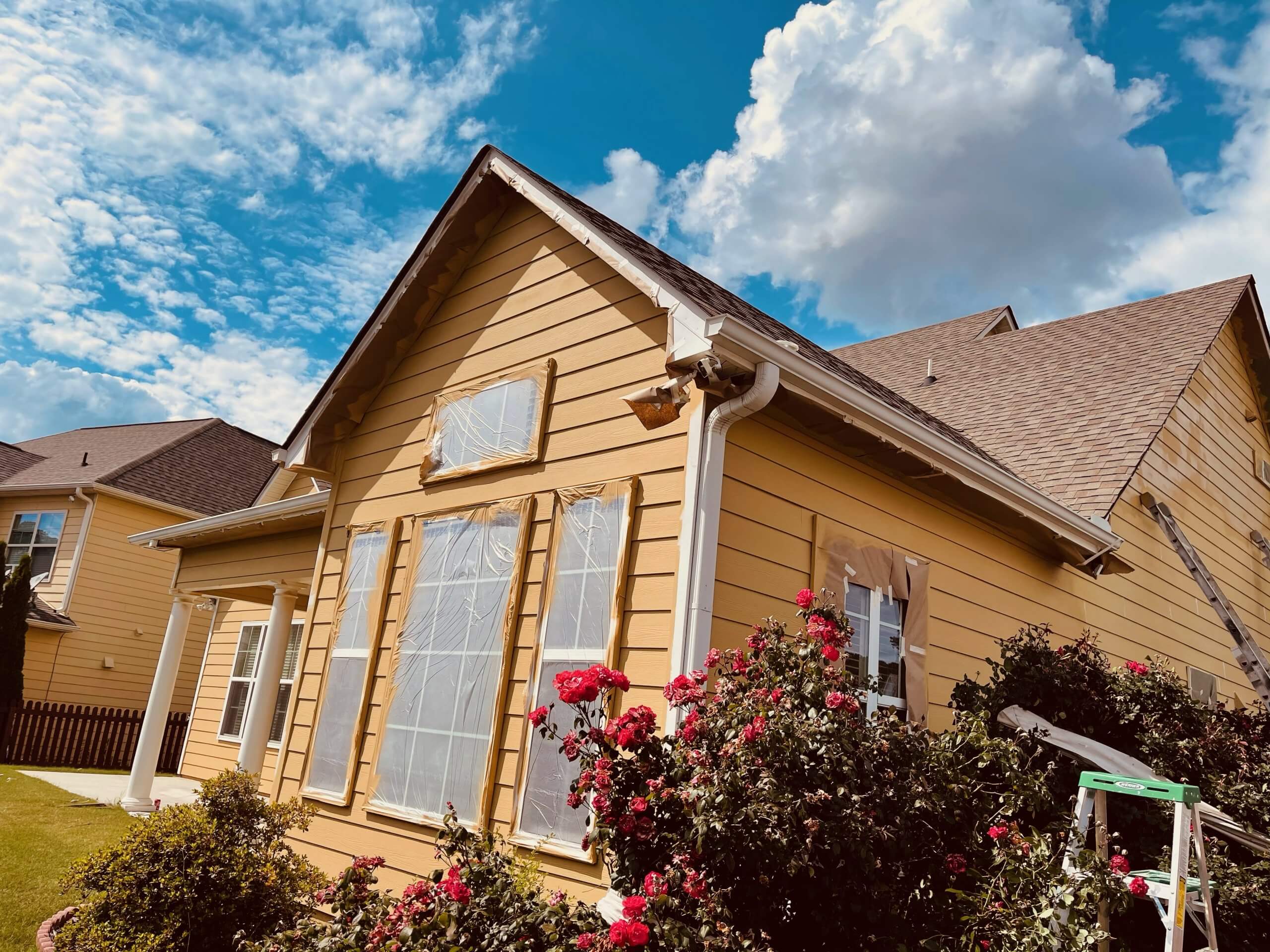 Get a Quote Fast
Request an Online Quote