Deck Staining &  Painting
in Peachtree City
Protect & Endure
Staining your deck is all about making it look good for a long time while also protecting the wood from weather, sunlight and traffic which can cause havoc on untreated wood. Our paint or stain will endure well for years to come, especially if you get a maintenance service from us to lightly retreat ever year.
Trusted Professionals
We've been painting and staining decks and porches for a very long time here in Peachtree City. Every few years a new paint comes out promising to be the best new trend. Before we use it, we test and make sure that it will look good, be durable and isn't cost prohibitive. Just like our work.
Color Color Color
Don't just stick with a basic brown color for your deck, we have red, yellow and even blue options to make your deck stand out and show off your personality.
We cater to you
As Peachtree City's most trusted painter, we make sure that you are at the center of our business. If you need other work done and we can support it, we do it. We of course guarantee our work and will be happy to come out and touch up the paint when needed.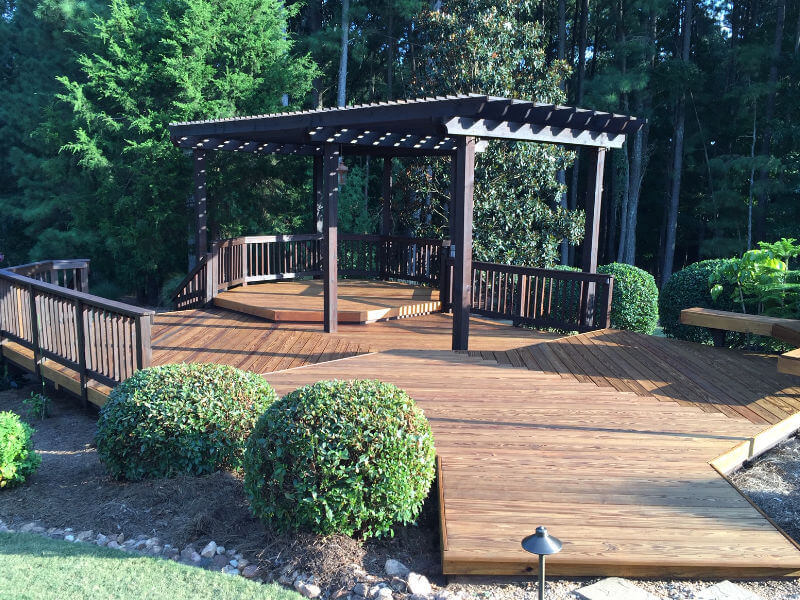 Classic Deck & Pergola Painting
Beautiful And Durable!
This deck was stained in the summer of 2018. We also painted the pergola with a darker stain to compliment the rest of the deck. We work alongside you, the homeowner, to get the right look for the right price at the right time. Call us to get a quote about your deck, fence or other outdoor structure.
Call Us at (404) 777-1232
Schedule a walkthrough quote today!
Fayette County Deck Restoration
Deck Staining
All over Fayette County, From Senoia, to Peachtree City, to Fayetteville, people need their decks restored. We repaired then stained and waterproofed this deck to make it look like it was brand new again. That's what we do for our customers, we make their ideas and dreams come true with all their painting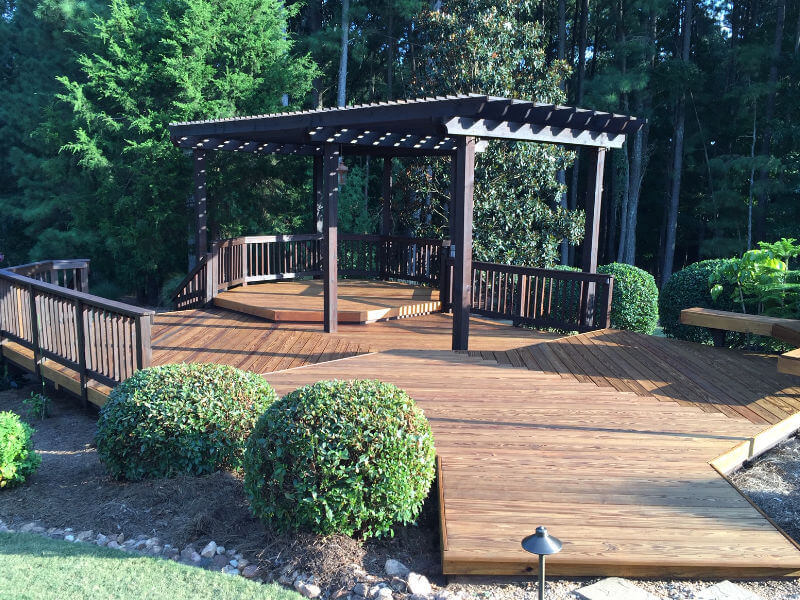 Get a Quote Fast
Request an Online Quote