Contact One Touch Painting.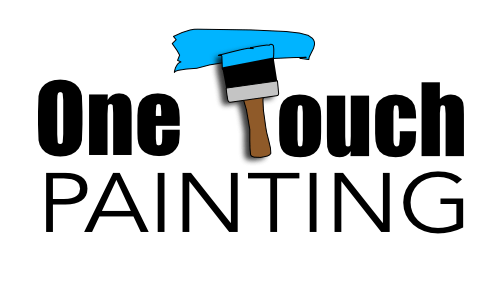 Send Us A Text Message!
We will answer a text, though our reply may come from a different number
(Sorry, just the way the office to cell relay works sometimes)
Just text: (404) 777-1232
Send Mail To Our Office
105 Wynnmeade Pkwy, Peachtree City GA 30269
Contact Us
Fill Out The Form To Get a Free Quote!
The best way to reach us is to fill out the form to the right so that we can call you and know what you want right away. Since we get alerted with your number when the form is filled, sometimes we call before we read it, so please bear with us if we repeat information. Thanks!
Do you paint whole houses?
Yes, that is one of the primary jobs that we do. There are actually about 50 houses in Peachtree City alone that we have painted the exteriors of, more if you count just trim, porches or other exterior elements.
How Long do painted cabinets last?
Using the technique that we developed with another painter, we can paint your cabinets in a way that they should last for 10, 20 or even 30 years. We only developed it about 5 years ago, though, and no complaints!
Why use epoxy on concrete?
Epoxy concrete paint is extremely durable and very easy to maintain. Sure it takes longer to cure and dry, but once it does, it can handle traffic like forklifts for 10-20 years or even more. And oil won't stain it the way it does to concrete.
Are you local?
Yes, all our painters reside in Fayette or Coweta counties. The owner, Raul Lopez, lives here in Peachtree City and has for years.
Are you licensed & Insured?
Yes, we follow all laws and ordinances in PTC and the surrounding area, including Licensing, Insurance and more.
How long have you been in business?
Raul has been painting for over 13 years, since early 2006. He incorporated shortly after in order to work better with other companies and has also been painting on his own for the last decade or so.
Can I supply my own paint?
oYou can, but we suggest that we use our paint. We know the quality of Sherwinn Williams, we can get it in any color and we'll usually be about the same cost in materials if we just buy it versus you. Plus it will generally be a way better paint for that price. However, we will do whatever you need.
What paint brand do you prefer?
We use Sherwinn Williams almost exclusively.
Can you stain a deck?
Yes. We stain (or paint, if you prefer) decks, porches, gazebos and pergolas all the time. Fences, too.
pressure Washing?
Yes, we pressure wash, though usually this is just an add-on service or in preparation to painting your home's exterior.