White Kitchen Cabinet Painting
in Peachtree City, GA
About
Why Paint Your Cabinets?
Friends Family & Laughter
Your kitchen is considered the heart of your home. This is where we spend a lot of time preparing and sharing meals with family and friends, as well as having conversations and socializing. Because the kitchen is so central to our lives, it needs to look great. New cabinets are one way to do it, but even better? Newly painted cabinets. When considering an upgrade for your kitchen in Peachtree City, probably the easiest way to give your kitchen a modern look is by painting the cabinets.
If your cabinets are in good shape and you are happy with the current layout of your kitchen, replacing your kitchen cabinets may cost you thousands of dollars, but painting your kitchen is a budget-friendly yet stylish option!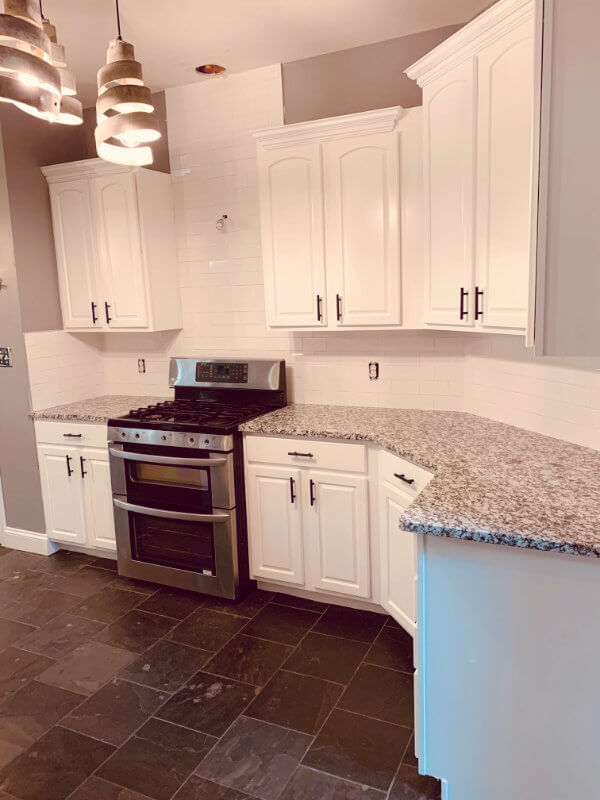 Why Paint The Cabinets White
They Will be Beautiful, Stylish and Modern!
There are lots of paint colors that you can choose from, but white paint still remains a classic and timeless option when it comes to kitchen cabinets in the South. Kitchen cabinets that are painted white will automatically brighten up your kitchen space by reflecting light in all directions. White paint will also add a fresh new look and give you a clean feel. Imagine how you'd feel walking into your kitchen and it is bright, airy and modern!
However 'white' is a broad term and you need to keep in mind that there are different shades of white that you can choose from. Other than pure white, variations of white paint are off-white, cream, ivory, vanilla and so on.
Call Us at (404) 777-1232
Schedule a walkthrough quote today!
C'mon! Get a free quote by filling in the form below.
Your home will thank you.
We Provide Expert
Kitchen Cabinet Painting Services
If you have no prior experience with professional painting, you should definitely hire One Touch Painting in Peachtree City, GA. We are professional painters and we have a lot of experience and can complete the job quickly and within your budget. Before we decide to start painting kitchen cabinets there are several factors to consider.
We start with choosing the right brand of primer and paint for your kitchen cabinets. We use Sherwin-Williams, typically, but will use any paint you desire. Then, we prepare the area to be painted. This includes removing all the accessories like the hinges and handles so that the paint is applied neatly and evenly. We also clean the surface area that will be painted, and tape the areas that need to be kept clean. The rest of your kitchen will be covered with plastic sheets to protect it. Once we are done we will dispose of any waste material and pick up any debris.
Our experience enables us to assure you good quality and long lasting results. We understand that you will need access to your kitchen and we take care to complete the job in a timely manner—just a few days compared to weeks spent when replacing cabinets—while at the same time we take adequate safety measures and use proper techniques. And, since we are a Peachtree City based company, we are just a short call away to answer all your questions.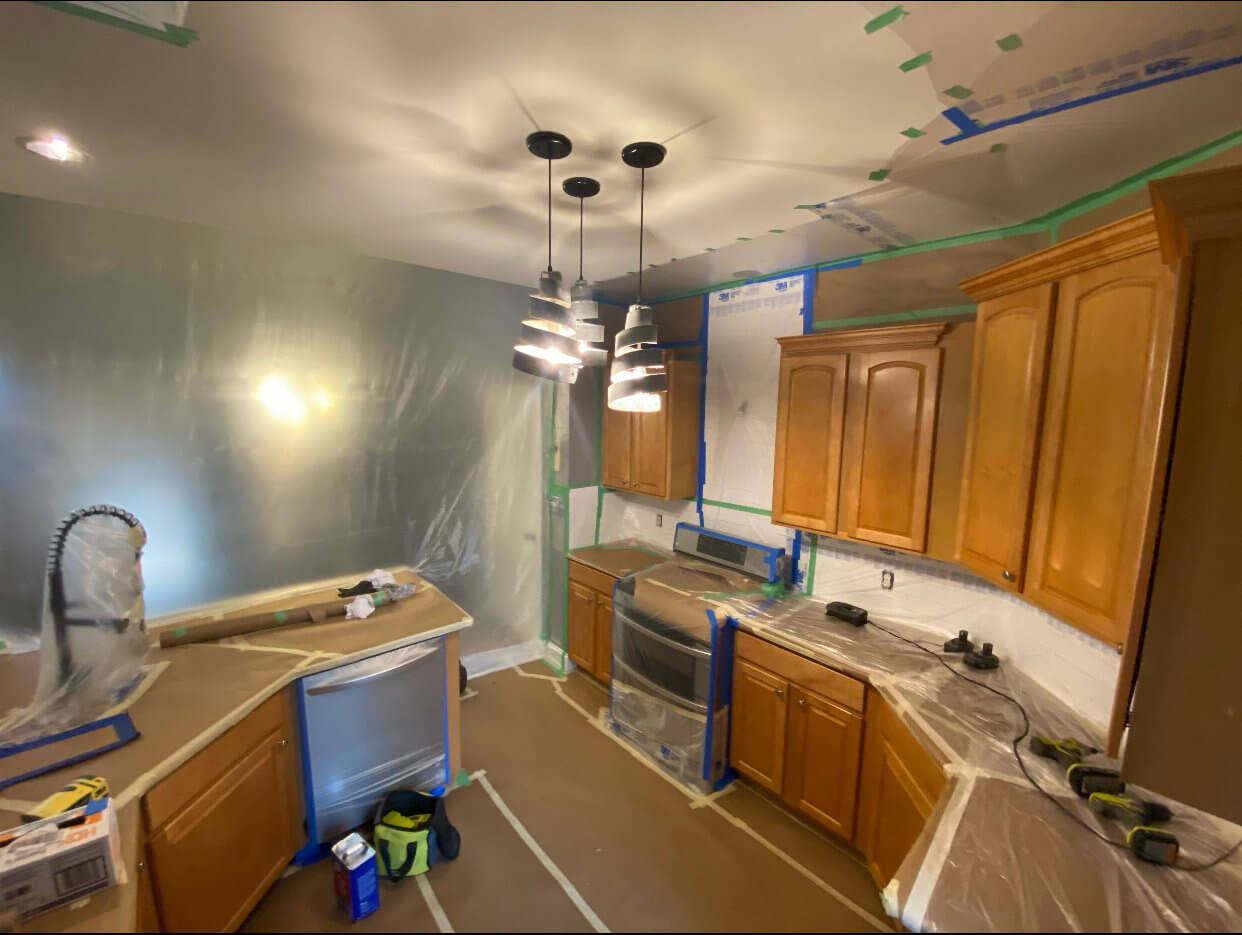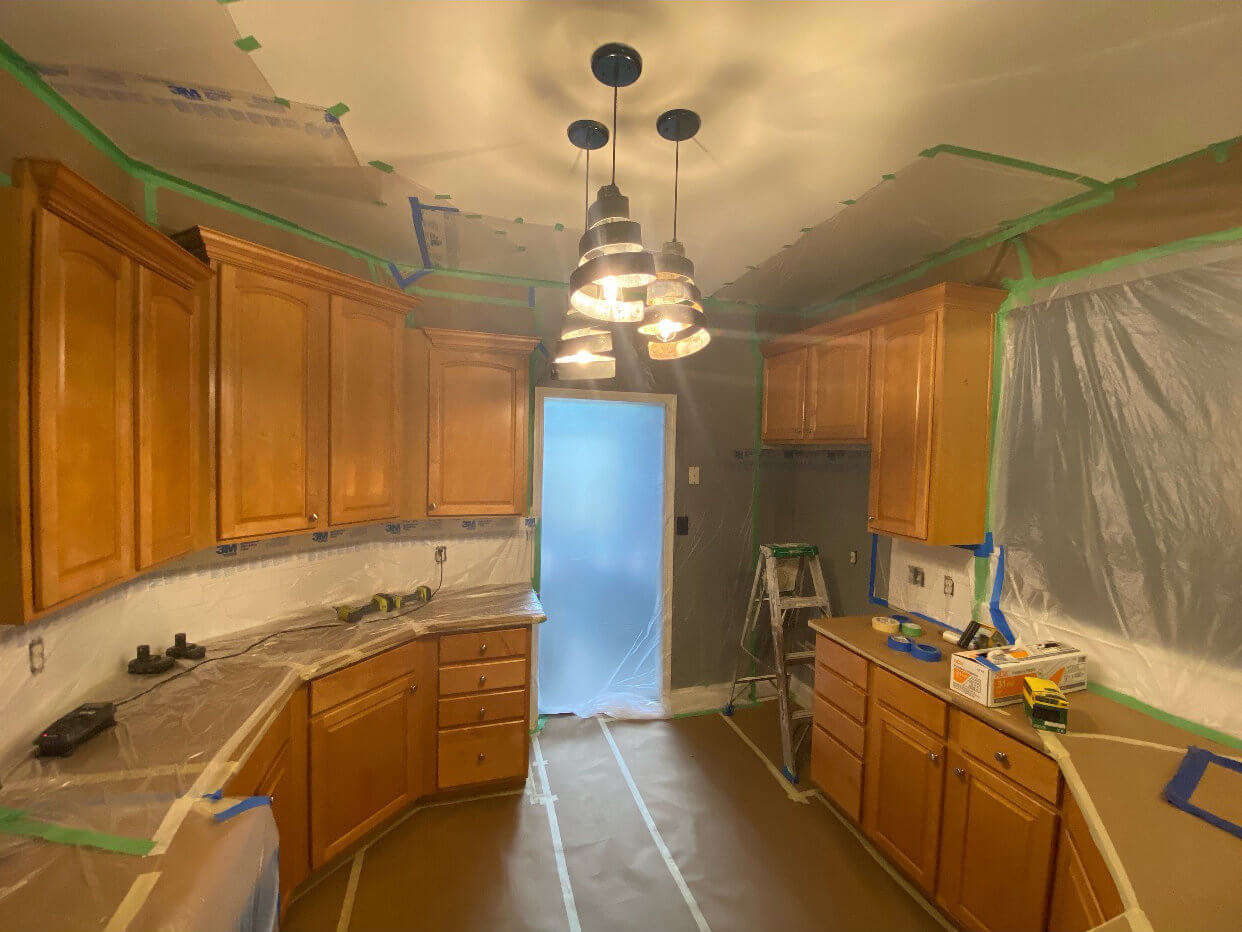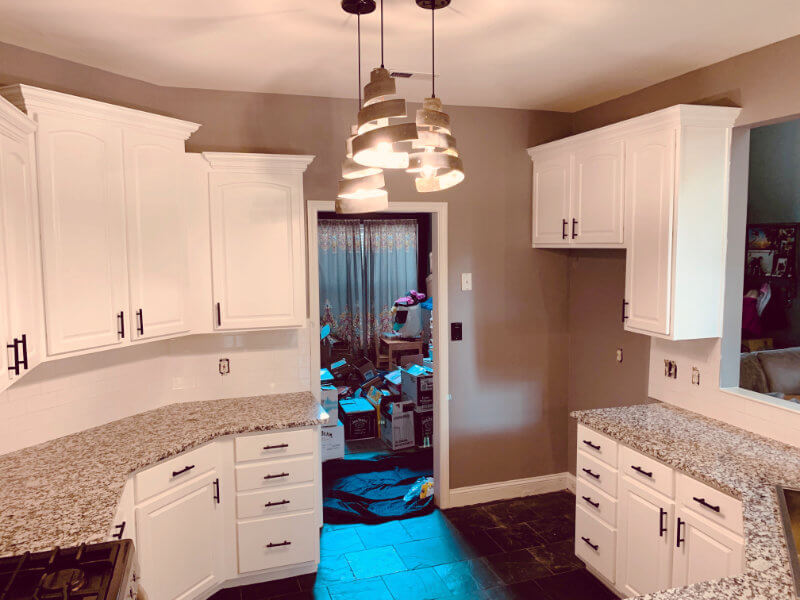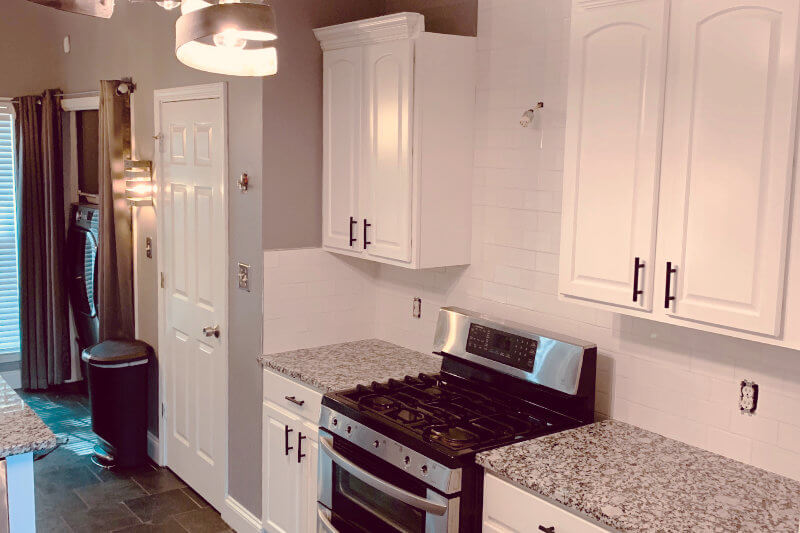 Stylish, Modern Kitchen Cabinets
Once we are done with painting your kitchen cabinets, your kitchen will have a brand new, modern, stylish look. We are always happy to assist you and ready to discuss any questions related to kitchen cabinet painting in Peachtree City. Feel free to contact us for an estimate or quote. We look forward to remodeling your kitchen and giving it a rejuvenated and elegant look!